In today's interconnected world, you must take precautions to ensure the safety of your website's visitors. SSL certificates are essential for protecting user information and building confidence between your site and visitors. In this article, we are going to review of CheapSSLShop, an affordable SSL certificate provider that makes high-quality security accessible to everybody.
What is SSL?
What an SSL certificate does for our websites! SSL stands for "Secure Socket Layer," but let's just call it our website's superhero cape. Secure Sockets Layer (SSL) certificates act like a shield around your website, encrypting information such as login credentials, financial data, and private messages.
Even if someone tries to look, all they'll see is a confusing mess of letters and numbers.
When you type a URL into your browser, such as "https://www.example.com," the "https" part is the SSL in action. This means that your website connection is secure. The SSL certificate ensures that your browser and the website can communicate secretly, as if they were whispering in a secret language only they understand.
Therefore, you can rest assured that SSL is protecting your online browsing the next time you see that tiny padlock icon in the address bar of your browser.
Also Read: How to Fix SSL Certificate Error/Warning in Chrome/Safari
How to Find the Perfect SSL for Your Blog
Finding the best SSL certificate for your website is crucial for ensuring top-notch security and building trust with your visitors. You should start by taking into account the SSL certificate's level of encryption. Look for at least 256-bit encryption, as this provides a strong level of protection for your data.
Additionally, check for the type of SSL certificate that fits your website's needs – whether it's a basic Domain Validation (DV) certificate for a personal blog or an Extended Validation (EV) certificate for an e-commerce site, each offers different levels of validation and trust.
CheapSSLShop stands out as an excellent option for securing your website. With a wide range of SSL certificates to choose from, they cater to diverse needs and budgets. Their certificates offer robust encryption, protecting private information from unauthorized access.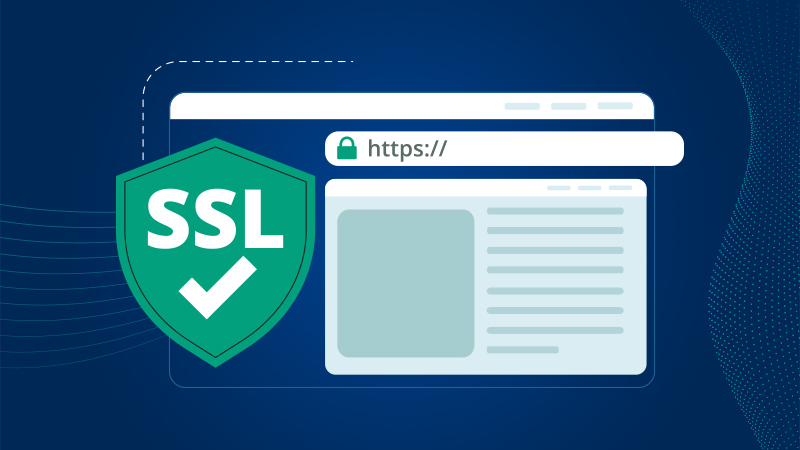 They have responsive customer support and are always there to assist you whenever you need help or have questions.
The best part is that they provide all of these security features at budget-friendly prices, making them a fantastic choice for website owners looking to protect their online presence without breaking the bank.
So, Consider CheapSSLShop if you're looking for an SSL certificate that combines dependability, affordability, and superior customer service.
Why Go with CheapSSLShop?
A Various Range of SSL Certificates:
CheapSSLShop has something for everyone! Whether you're a small blog owner, an e-commerce entrepreneur, or a big business, they offer an impressive variety of SSL certificates to suit your unique needs.
From the straightforward Domain Validation (DV) certificates to the more rigorous Extended Validation (EV) certificates, their selection caters to all levels of security requirements.
Cost-Effective Price
As the name suggests, CheapSSLShop takes pride in being a wallet-friendly option. But don't let the word "cheap" deceive you – their commitment to security remains uncompromised.
With their cost-effective pricing, you can safeguard your website without draining your bank account.
Effortless Certificate Issuance:
Getting an SSL certificate should be hassle-free, and CheapSSLShop knows it! Their streamlined certificate issuance process ensures quick validation for DV certificates, perfect for personal projects or testing the waters.
For more established businesses, the robust Organization Validation SSL (OV) and Extended Validation (EV) certificates bring an extra layer of trust to your website.
Friendly Customer Support:
Navigating the world of SSL certificates can sometimes be confusing, but fret not! CheapSSLShop's customer support team is here to save the day.
They're friendly, knowledgeable, and ready to assist you through email, live chat, or even a good old-fashioned phone call. No matter your question, they're only a message away.
Compatibility and User Trust:
A reliable SSL certificate is one that works flawlessly across all browsers and platforms. CheapSSLShop ensures that their certificates enjoy widespread compatibility, earning the trust of visitors regardless of their chosen browser or device.
Rest easy knowing your website is accessible to everyone safely.
Rock-Solid Security Features:
Security is the name of the game, and CheapSSLShop plays it well. Their SSL certificates come packed with powerful encryption – 128-bit, 256-bit, or even stronger, depending on your preference.
With SHA-2 and ECC encryption options available, your data remains safe and sound from prying eyes.
No Strings Attached: Money-Back Guarantee
CheapSSLShop believes in its services, and so should you! Their 30-day money-back guarantee lets you explore their SSL certificates risk-free. If, for any reason, you find yourself unsatisfied, they've got your back – no questions asked.
Conclusion:
Keeping your website safe and secure is super important, right? Well, that's where CheapSSLShop comes to the rescue! They're like your very own budget-friendly security hero, protecting websites of all kinds.
The best part? They have a whole bunch of SSL certificates to choose from, so no matter your website's needs, they've got you covered. And if you ever need help or have questions, their customer support team is always there, ready to assist you with a smile.
The coolest thing about CheapSSLShop is that you don't have to break the bank to get top-notch security. Why compromise when you can have awesome protection at a pocket-friendly price? So go ahead, trust CheapSSLShop with your website's security, and watch it soar to new heights with confidence!
Also Read: